How PerlCareers saved hours of trial and error, months of A/B testing, and lots of headache, with a Conversion Audit
Peter Sergeant of PerlCareers put together his website very last-minute and without much thought or consideration. He wanted to increase the number of developers who submitted their CVs.
He purchased the Incredible Conversion Audit from us to help him achieve this.
"If you can improve the conversion rate on your page, that's pure margin, so it seemed like a no-brainer to me."
– Peter Sergeant, PerlCareers
Once delivered, it took just 30-minutes of his time to review and then delegate to his team to implement… stopping those pesky conversion crimes right in their tracks and thus, increasing his conversions. 🤯
Wanna see all the sweet deliverables he received and how we made this happen for Peter? Then, keep reading my friend.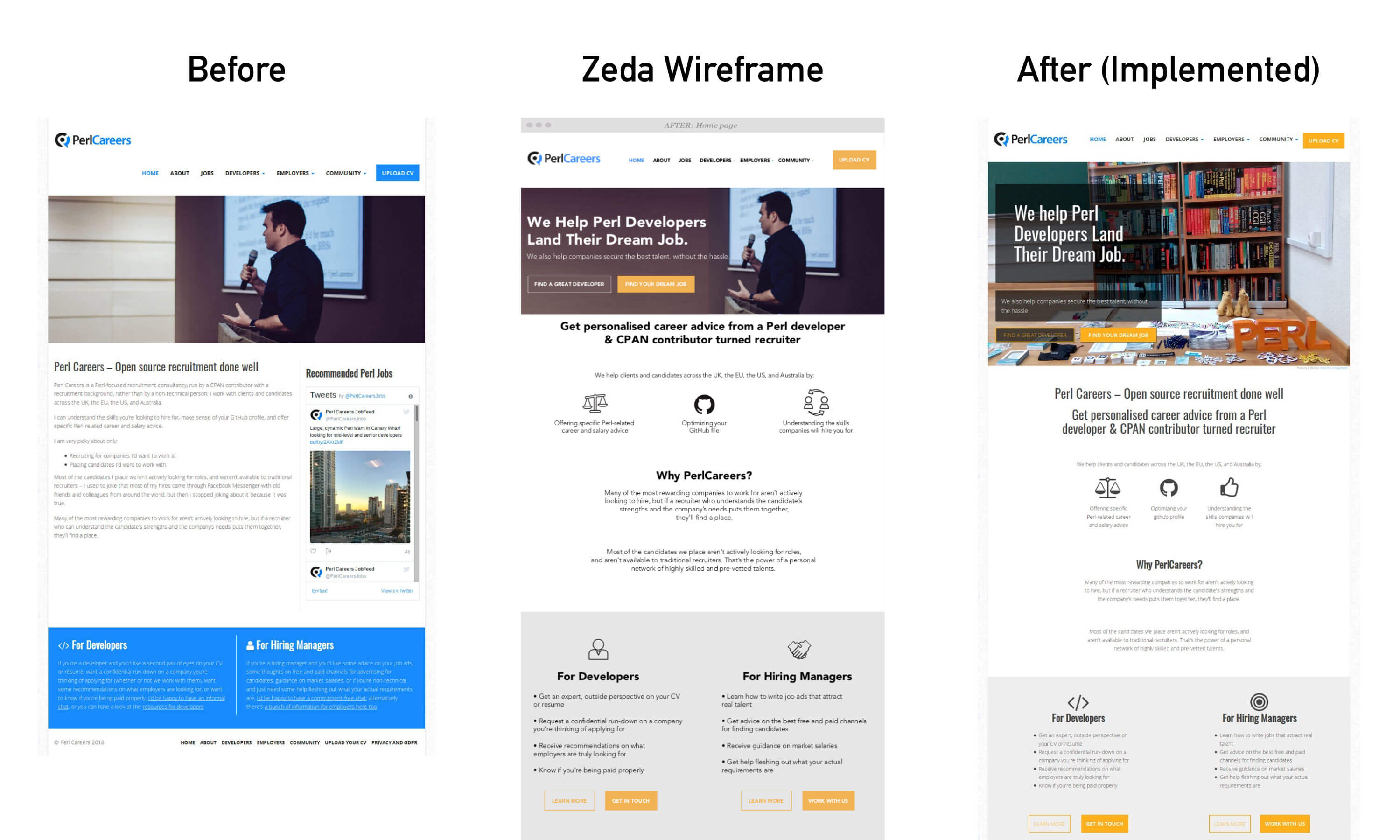 The Client
Industry: Recruitment consultancy
Location: Isle of Man, British Isles
PerlCareers is a Perl-focused recruitment consultancy, run by Peter Sergeant – a Perl recruiter with the unfair advantage of being also a Perl programmer.
They help companies hiring developers, by introducing them to Peter's network of friends, former coworkers, open-source collaborators and contacts all over the world.
They make it easier for Perl developers to find their dream job, by advising them on cultural and tech backgrounds, salary and guiding them through their application and interview process.
The Challenge
Low website visitor to CV Upload rate and a haphazardly designed website.
Peter was looking for help to increase the number of people who submitted their CVs or resumes on the website after having looked at a job posting.
Out of their total monthly visitors, around 3% to 5% ended up on the Upload CV page, and only 1.76% submitted their CVs.
Since each good candidate is worth between $1,500 to $3,000, even a 1% increase in visitor to CV Upload rate, could have meant doubling revenue for PerlCareers.
However, their website had been created without any real thought towards what the target audience needed, and Peter didn't have time to dig deeper into how users interacted with it, even less to test different variants with an A/B test.
Peter had never worked on a similar project before and finding someone he could trust wasn't easy.
"I felt that my current landing pages had all been put together very much last minute…There was no real process, no real thinking behind that. I knew that this was an amateur job. For me, all the margin is in conversions. And if I can get my conversion up, I make a lot more money. I wanted to see what a professional take on this would be."
The Solution
Enter the Incredible Conversion Audit.
Peter knew about Zeda Labs and the quality of our work, after attending one of our workshops.
As soon as he found out about it, he decided to purchase an Incredible Conversion Audit since, at that price, the potential ROI looked like a no-brainer.
If the changes helped him make just ONE more sale, the audit would have paid for itself.
He needed help improving the home page and one key page, where visitors looked at a job opening and uploaded their CVs.
"It was great going with that impulse purchase, knowing I'd be getting something solid back, without having to engage a longer project. Plus having the option to extend that limited commitment with the bigger packages in the future, felt like a great way I could potentially double down on that."

PerlCareers got access to a team of conversion experts, focused on analyzing and improving their business the 80/20 way, at 1% the cost of a complete redesign project. And with potential to add thousands of dollars to their bottom line.
Our team worked on the structure and flow of the pages and proposed new copy that really highlighted PerlCareers' unique selling proposition.
The Result
Peace of mind, clarity and only a few minutes of work required.
After one week we:
Deployed a user test
Created a report of insights learned from user testing
Delivered designer-ready wireframes for the key pages
Rewrote and copy-edited main headlines and important marketing copy
Included detailed notes, reasoning for changes, and recommendations on how to improve copy, design and the overall user experience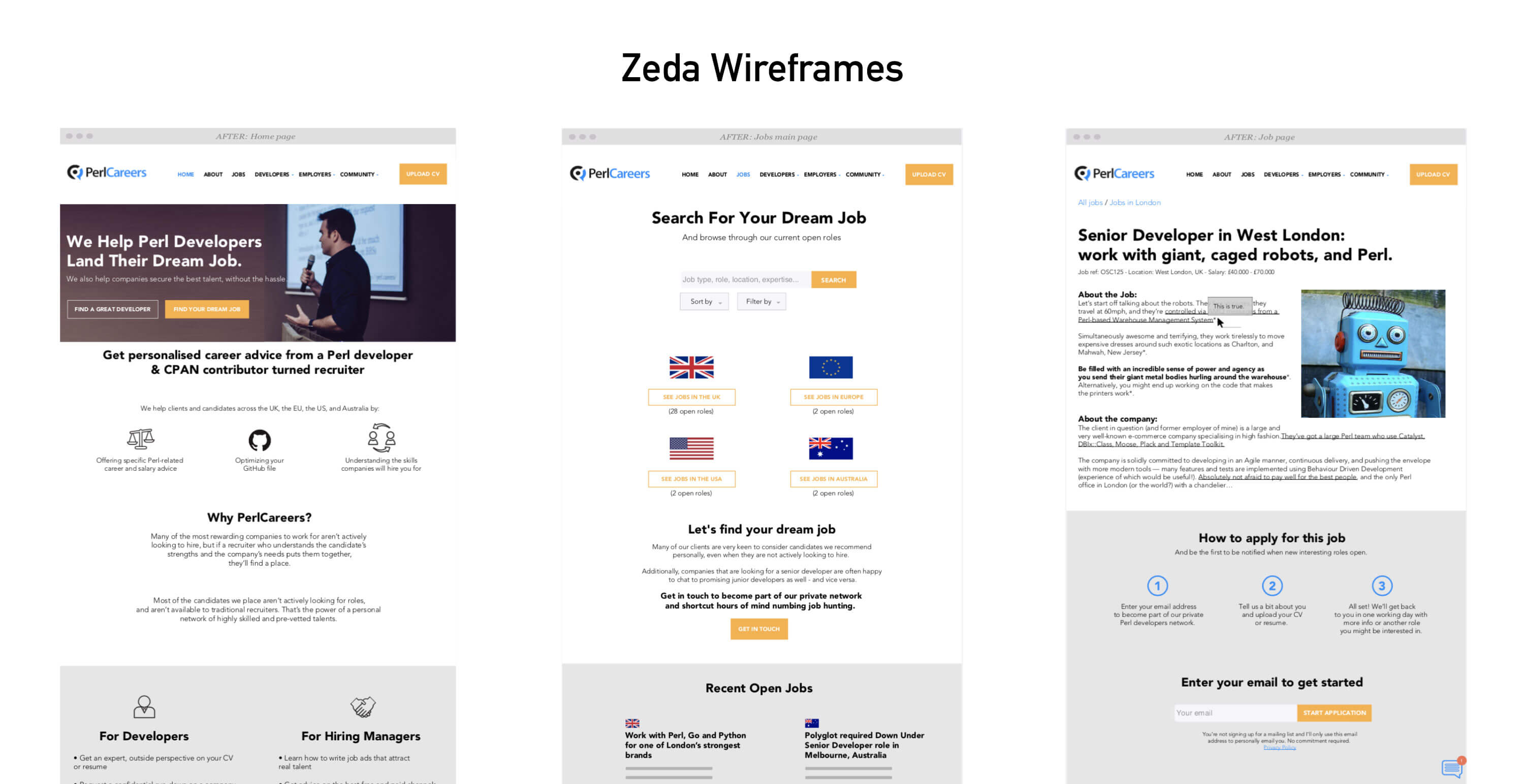 "There was an extra edge of professionalism in the designs we got back. It was more than just the calls to action I originally went in for, and it exceeded my expectations."
All Peter and PerlCareers had to do was to implement those changes and let their newly revamped website do the hard work of attracting and converting great potential candidates.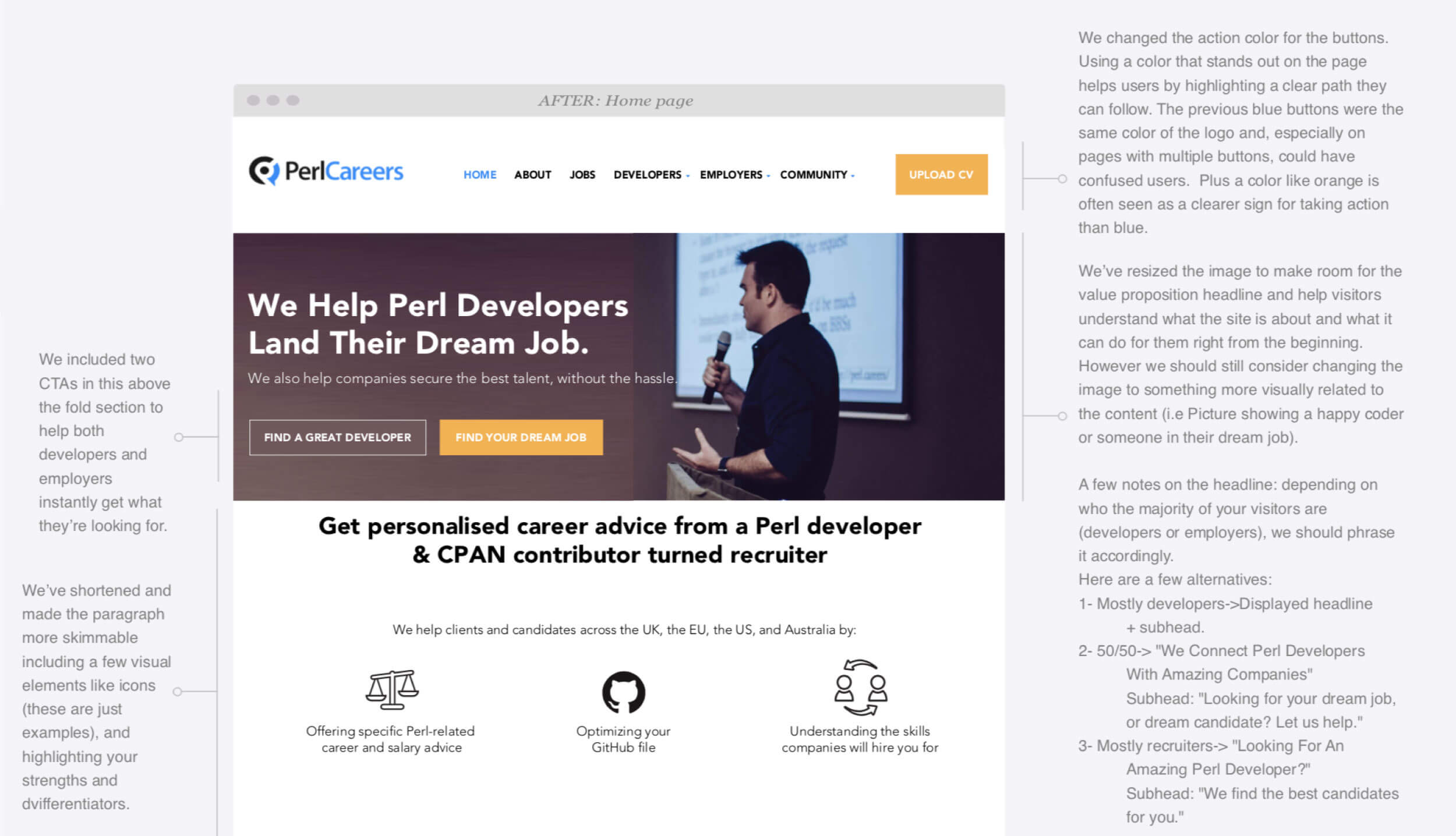 "I pretty much just forwarded it to the HTML guy, and was like, 'Build this.' I'd been also given the tools to do little tweaks, because every idea there was well-explained. If I had to implement something on a different page, I knew the thinking that had gone behind the design of the wireframes."
After executing on our recommendations and findings, PerlCareers got the peace of mind that their website was optimized to get the most out of the traffic they were getting.
Most importantly, they only had to put in 30 minutes of work to make sure implementation would be successful.
Getting Zeda-fied 👇🏻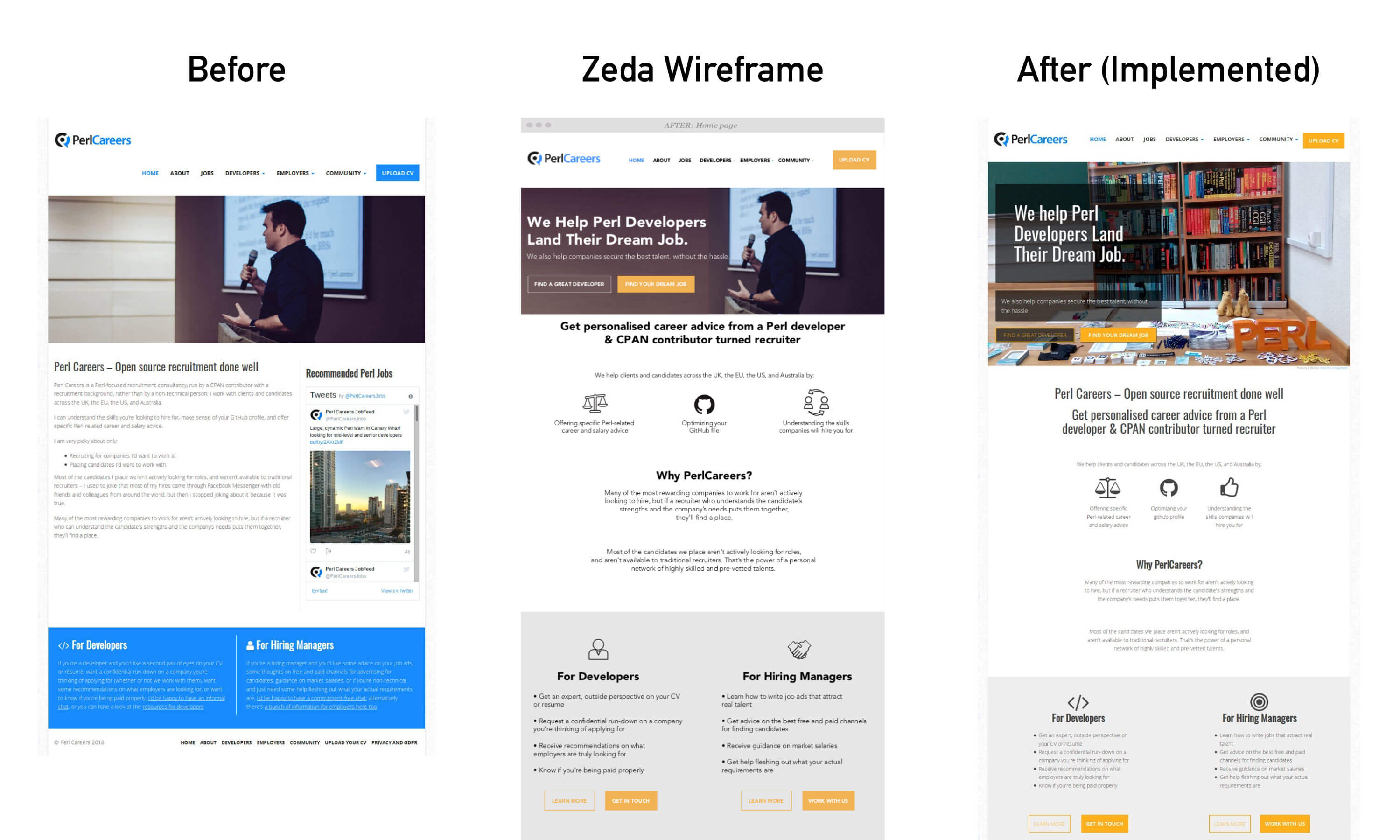 With the Incredible Conversion Audit you get:
(click the links to see PerlCareers actual conversion audit deliverables)
Ready to get Zeda-fied and Recover Your Missing Revenue?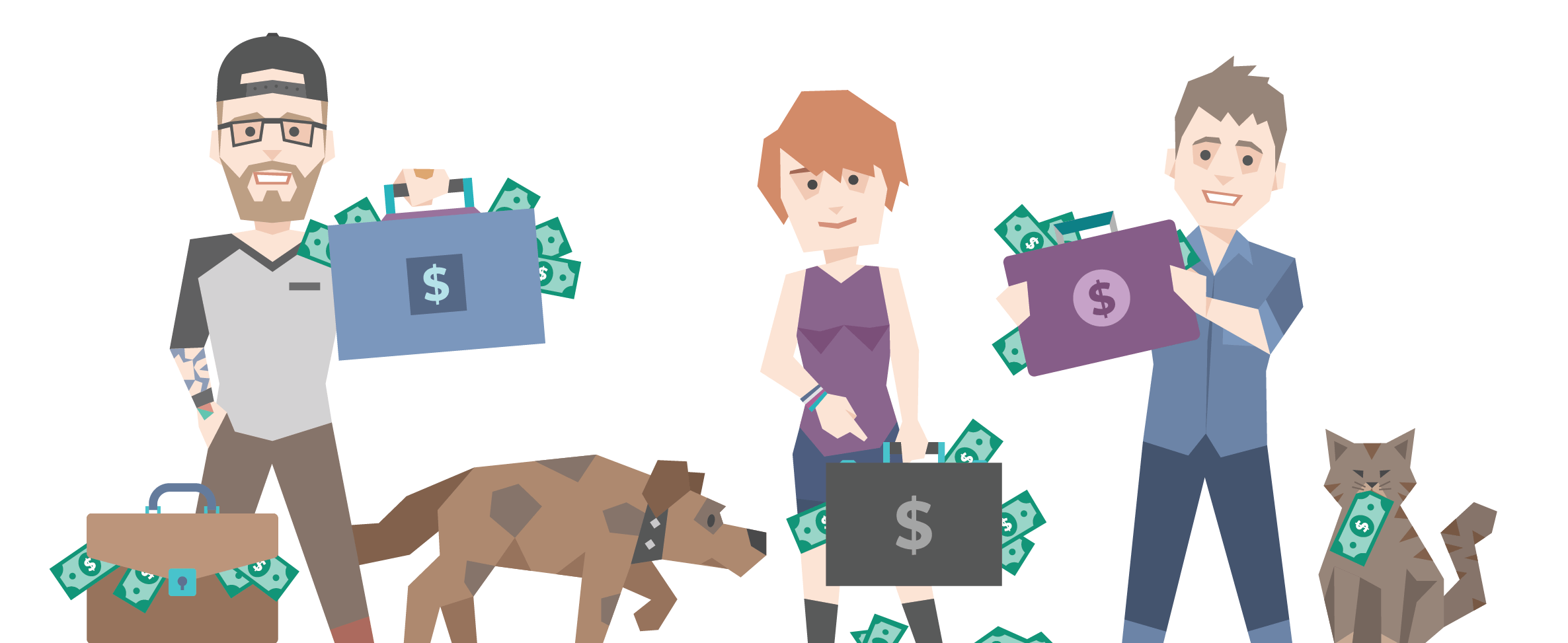 Then it's time to deploy the Zedanauts to find all those money-stealing conversion crimes holding your business back and make it rain.
"What made the audit worth the price? The peace of mind. It was no longer having to waste hours on HTML and CSS, and studying what's effective and what's not. Now I can focus on the other bits of the business that need my attention right now."
Incredible Conversion Audit – $2197
We'll run a usability test to find your sites biggest flaws, then use our intuition and experience to guide our work.
Includes:
Questionnaire
One User test (5 users) + report
Homepage wireframe + copy edits
Landing page wireframe + copy edits
$3,799.00Add to cart
Check out our other Conversion Audit Packages.