How To Unlock The Revenue That's Hiding Inside Of Your Business
What if your business made 10%, 20%, or even 50% more money than it does right now?
You could:
Hire your next linchpin employee
Invest in creating a new product (and revenue stream)
Dial in a PPC funnel to skyrocket your growth
The possibilities are endless.
But where would that extra money come from?
Here's the secret:
That extra revenue is already in your business. But it's leaking away out of "conversion holes" you can't always see.
In other words….
You're leaving money on the table right now.

That's the bad news.
The good news?
You can get back that revenue you're losing (and then some) through highly pinpointed conversion tweaks to your website.
Luckily for you, that's what we do best. 🙂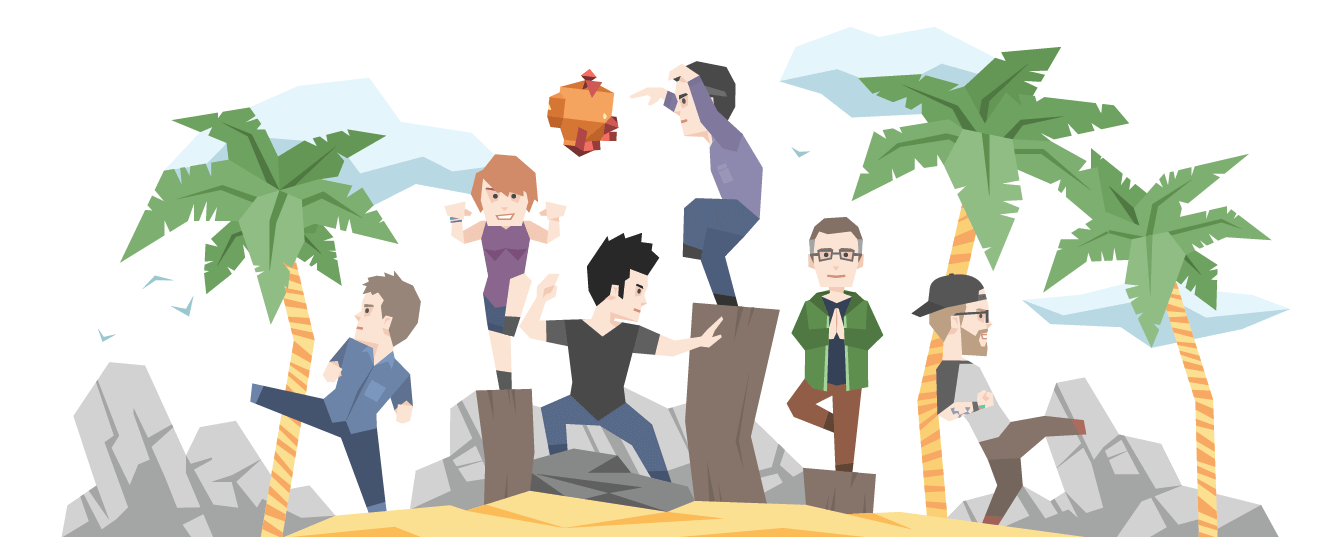 Increasing Conversions Is Our Superpower
At Zeda Labs, we specialize in helping growth-focused online businesses increase their conversions and revenue.
Our agency has helped digital product, membership, and productized service businesses like yours get more revenue out of their websites and apps.
Like helping 16 Personalities see 419% more revenue in only two months.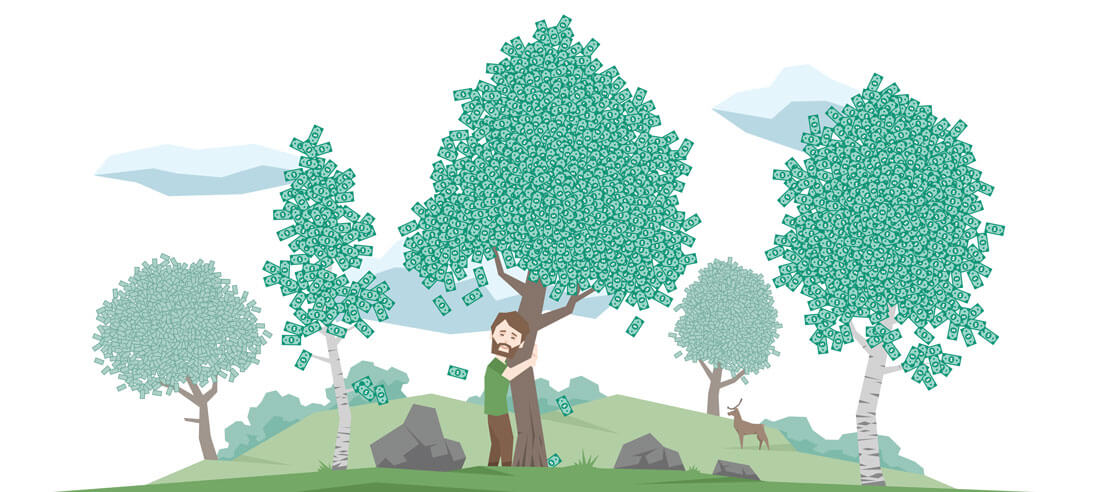 "With the UX changes to our key pages we were able to increase sales conversions by 1000%, homepage to CTA goal by 25%, test completion rate by 160%, and reduce cart abandonment by 61%.

It was like an adrenaline shot straight into the heart of the biz."
– Ged, 16personalities.com
Why You're Missing Out On Revenue
Your website is one of your most critical and important business assets.
It's where your customers learn about your product or service, and determine if they trust you enough to buy.
Which means – your business suffers when your website isn't performing at peak condition.
We believe that every website has "hidden money"… just sitting there on a table waiting for you to pick it up.
These are sales or leads that you should be capturing, but you're not.
It's like there's a dam blocking your revenue.

You're missing out on this revenue because there are conversion errors being made in your website's messaging, design, and/or navigation.
Once you identify these conversion errors and fix them, you'll capture more leads and sales and see more revenue.
This presents another problem:
Knowing what to change.
There are a million different things you could change about your website or app.
How are you supposed to know what changes will actually move the needle?
And what if you cut something important?
You don't want to risk making things worse.
That's where the Zeda Conversion Audit comes in.
We help you break through the "revenue dam" that's holding your business back.

How We'll Turbocharge Your Conversions
The ZEDA Conversion Audit uses the same methods as our intensive rebuild projects.
Just on a smaller and faster scale.
It's designed to deliver quick, powerful wins for your business.
It's perfect if you don't need a full-scale redesign – and just want some fixes that will help you get results, fast.
It's also great if you're redesigning your site and want your work audited from a conversion perspective before it's built. Saving you from making costly mistakes before you start development.
Here's how we'll do it.
Step 1: Asking Profitable Questions
Every website has valuable mysteries that can be game-changers for your business once solved.


We specialize in acting as your "revenue detectives", asking hard-hitting questions to figure out:
Why aren't your conversions as high as they should be?
For example, we might ask:
Why are people churning on the 4th month?
Why are so many people coming to this page and then bouncing?
Why have so many people abandoned the checkout process after this step?
What part of my website has the most opportunity for results?
Step 2: Doing Optimization Research

We find profitable answers to these conversion mysteries by:
Doing deep dive research calls
Deploying user testing to understand how users interact with your website or app
Creating and sending customer surveys

Deep Dive Research Calls
The best way to get inside your customers' heads is by having our expert researchers talk with them directly.
Our "deep dive" customer research calls will help you figure out:
What new products you can launch
How to get more of your ideal customers
What "buying triggers" to put in your copy
"At the beginning, when you guys wanted to do all this customer research I was thinking 'I know everything about [my customers]. What're they gonna find out with their silly little surveys?' And wow! The take-away documents have gold in them! Gold! I had no idea that you could get this kind of information that we had missed, overlooked so much.

It's gonna be better than I was initially expecting. We're gonna add all this stuff to the website that sends our conversion rate through the roof because you figured out what our customers need to hear to give us their money. Which I did not know."
– Louis Reingold, Soflyy

User Testing
User testing is one of the best ways to get real, unfiltered feedback about your website.
It involves sending trained "testers" to your website who complete a series of tasks while screencasting and talking you through their thoughts.
This process reveals exactly where you have conversion problems and why.
We believe in user testing so much that we created our own user testing company to make user testing easier and more accessible.
Before this pivotal experience [with user testing], I thought everyone would understand and interact with my product in the same ways I do. I witnessed and learned that these unexamined assumptions were VERY wrong and that I was driving a critical aspect of my business with blinders on. The many insights I received allowed me to rapidly apply crucial changes
– Michael Gurevich, ILYS

Email Survey
The email survey is all about getting massive amounts of data about the most important questions of your business.
The end result?
Statistically significant data that we'll use optimize your website.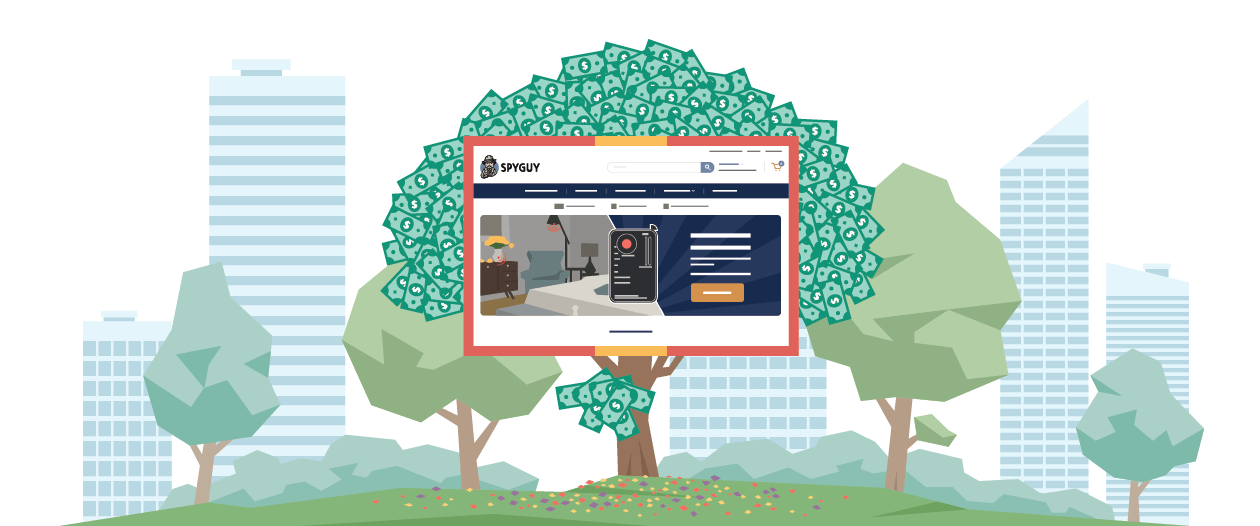 Step 3: Creating Wireframes That Get Results
Finally, we use our user experience design, strategy, and copywriting skills to create wireframes.
What are wireframes you ask?
They're essentially very detailed "conversion maps" of your website that show you things like:
Calls to action changes that will make your conversions go up
Headline changes that will grab your customers' attention
Page layout changes that will make it easier for your customers to navigate the site and buy
Copy optimizations and feedback to further increase your conversions
These wireframes will clearly outline the changes that will move the needle for your business.
Three of our conversion experts work on every job, giving you the best possible results in the shortest amount of time.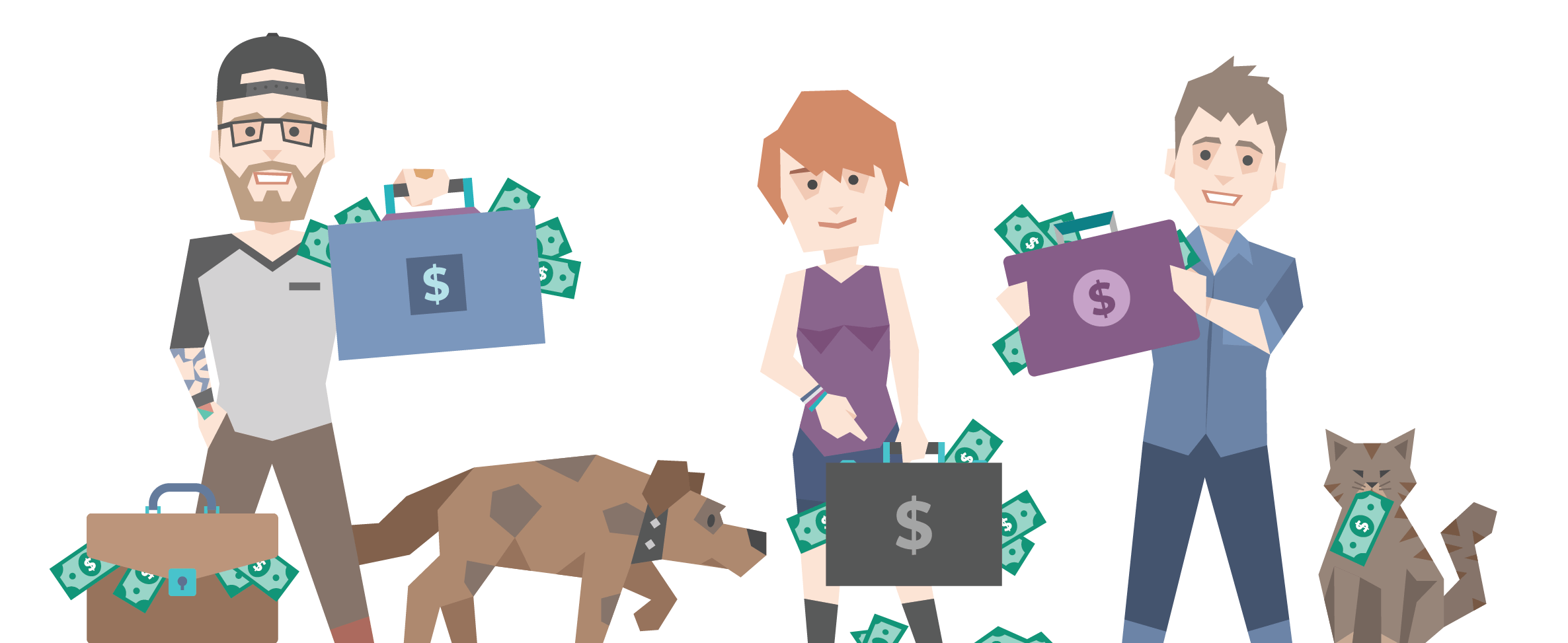 "What made the audit worth the price? The peace of mind. It was no longer having to waste hours on HTML and CSS, and studying what's effective and what's not. Now I can focus on the other bits of the business that need my attention right now."
– Peter Sergent, PerlCareers
Check out PerlCareers Case Study (including his wireframes and reports)
Are you Ready to Recover Your Missing Revenue?
Then it's time to deploy the Zedanauts to find the obstacles holding your business back and make it rain.
Choose Your Package
You're Covered With Our 100% Money-Back Guarantee

If our Conversion Audit doesn't show you exactly how to increase your conversions or identify the problem keeping you from making sales…
Then you will receive a full refund – NO QUESTIONS ASKED!!!
Just send us an email within 7 days of receiving your report and we'll refund your purchase in full.
We haven't had a return yet, but if you do want one, we'll make it extremely easy for you.
What Our Awesome Clients Have Said About Their Conversion Audits
"It exceeded my expectations"
"I pretty much just forwarded it to the HTML guy, and was like, 'Build this.' I'd been also given the tools to do little tweaks, because every idea there was well-explained. If I had to implement something on a different page, I knew the thinking that had gone behind the design of the wireframes."
– Peter Sergent, Perl Careers
"Long Story short… it worked!"

"This was the most fun, detailed, and helpful review I think I've ever watched. I liked your work before, but now I love it!
I suppose I shouldn't be surprised (since you're a UX expert) but I must say it's a pleasure to receive deliverables so clearly organised and ready to be digested and put into action."
– Christopher Sutton, Musical U
"Would absolutely recommend a Conversion Audit from Zeda Labs"
"I watched your explainer videos last night in our project and I am just so thrilled with your work and the quality of feedback you have given us to improve our app! This is amazing!!
P.S. My cofounder and I thought your price could probably be doubled based on the value we got from your service…"
– Josh Duffy, Digiquatics
Need A Question Answered Before You Invest?
Q: How long does it take to get my audit back?
After you purchase you will be sent an email with a link to a survey to fill out.
The survey provides us with more information about your website and will become the focus of your audit.
Your audit will not be scheduled until we have the completed survey from you.
Once your survey is submitted you will be scheduled and can expect to receive your audit in 7-30 business days depending on which package you choose.
You will get an email confirmation with your audit delivery date.
Incredible Conversion Audit: 7-12 business days
Invincible Conversion Audit: 12-20 business days
Immortal Conversion Audit: ~ 30 business days
Please note on the Invincible and Immortal packages, you will be required to send the emails to your subscribers.
If you're really busy and this task takes you awhile, it will affect the timeline.
Q: What does it mean to 'optimize' or 'copy edit' copy?
Optimizing copy includes things like:
Rewriting or removing sentences that don't add value
Improving the readability and "flow" of the page
Making your calls to action and headlines more focused and powerful
Optimizing copy does NOT mean we will rewrite all of your copy, which is reserved for our full engagements.
However, you will have the 80/20 changes made for you, and specific, actionable feedback on the rest of the copy.
Q: What is an Analytics Audit?
An analytics audit means that:
We'll take a look at your analytics and use that to inform our design decisions. This means Google Analytics + HotJar or any other tracking system you are using.
We'll check to see if you have the basics set-up correctly on GA and provide recommendations on what to track if you are not doing it correctly (or at all). We'll provide recommendations based specifically on the problem you are trying to solve by purchasing the audit from us.
Q: What if I want you guys to wireframe more pages or screens?
You can purchase additional screens or pages when you check-out or after the audit is delivered here.
Q: What is user testing and why should I care?
You know your product inside and out, but you don't know what it looks like to someone for the first time.
By watching someone use your product or website for the first time you will gain valuable insights.
These insights will help you reduce conversion barriers and make a more enjoyable experience for your users.
Here's how it works:
We hire and vet testers to follow a set of tasks to complete on your website.
We write a test to help understand why you're having problems. Such as, finding a specific product and checking out or registering for a service and onboarding.
The testers screen record themselves attempting to complete these tasks while articulating their inner thoughts. Our customers have stated, "It's like being inside a users head!".
During this process, testers find errors that are confusing your users.


We use that intelligence to create solutions that improve your conversions.
Q: What is a first impression user test?
First impressions are a big deal.
The first moments of any interaction go a long way towards influencing our opinions and decisions.
The first impression user test was made to provide insights for the number one mistake we see entrepreneurs make – "Do people understand what your website/product/app is, who it is for, and what they can do here."
Within 8 seconds users should be able to answer these questions. If they can't, your copy, layout, and design need some work.
The first impression test helps you discover if your site is helping or hurting you.